Enjoy activities with Tropicfeel's highly functional outdoor products!
Tropicfeel has become very popular and famous among overseas crowdfunding.
So this time, we will compare and introduce 3 popular shoes in Tropicfeel!
What is Tropicfeel?
Tropicfeel is an outdoor brand that has gained explosive popularity among overseas crowdfunding. They have raised $ 2.74 million worldwide.
The design and functions that have been carefully selected under the theme of "Every travel is OK with this one"
Recommended for travelers who want to use it widely from urban areas to the outdoors.
What is the difference?
All Tropicfeel shoes are multifunctional shoes with 4-in-1 performance. Here, I will explain the differences between the 3 shoes: Jungle, Canyon and Cala. 
Please use this as a reference to find your favorite pair.
①Design
Tropicfeel travel shoes range from stylish design to urban to activity. There are various types from casual sneaker type to sports type with one point, so you can find your favorite design.
②Characteristics
The three products have different strengths and weaknesses depending on the generation in which they were developed. Details will be explained later.
①Canyon
Canyon is the most popular item in Tropicfeel.
It features a stylish design that can be used everyday, and there are 9 types with the most color variations.
The Dual Cusion outsole absorbs the impact from the ground, which puts less strain on your feet and allows you to walk from the water to the trail all day long.
It is important to note that there is concern about the grip on snow and ice, and that it gets cold when used in cold regions due to the use of mesh material.
②Sunset(Cala)
Sunset features a casual look. Compared to the sporty looking canyon jungle, the urban design has the advantage of being easy to use even in the city.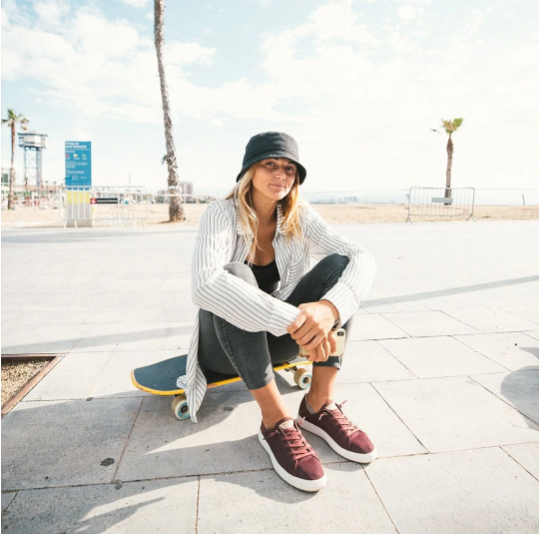 Like other shoes, it has the characteristics of marine shoes that can be used underwater or in the mud, so underwater activities are also possible. It uses a quick-drying material and will dry in about 30 minutes after use.
The white design around the sole has the disadvantage that dirt is easily noticeable, but it is easy to wash in a washing machine and is not noticeable.
③Jungle
The latest travel shoes jungle, the third in the series, features a sporty design. There are currently four color variations, and the characteristic one-point color is attractive.
The latest work, Jungle, has the ability to solve small problems so far. One of them is the improvement of walking comfort by reinforcing the toes and heels. It will be useful for sports with intense movements and walking on steep roads. In addition, it is now foldable, making it more convenient to carry.
Conclusion